The library is our students' favourite spot to read, study, contemplate and relax.
Opening Hours: 08.45-12 midnight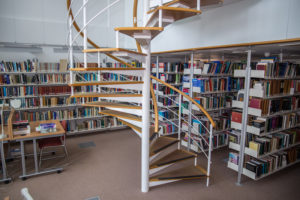 *COVID-19 Temporary Library Loan Scheme
St. Edmund's College Library Books Form
This service will be provided by the Acting Student Librarian,
You may request books via this online form anytime:
COVID-19 Temporary Library Loan Scheme for Students
Please fill in all the required information to enable the books to be easily located.
PLEASE NOTE:
1. Please, in the first instance, explore www.idiscover.cam.ac.uk for e-resources. Requesting physical books at this time should be your last resort.
2. This service is solely for books kept in St. Edmund's College Library and is not applicable to any other Cambridge libraries.
3. The books should be returned to the Books Returns Box located on Level 4 of the Library next to the Librarian's office.
4. If circumstances prevent you from collecting the requested book(s), please contact us as soon as possible.
5. Please email any queries relating to this service to the Student Librarian (student-librarian@st-edmunds.cam.ac.uk) &/or the College Librarian (librarian@st-edmunds.cam.ac.uk).

The Library has had some Perspex screens installed which will enable more study spots to be available. These study spots must be booked in advance. This is both for track & trace, and so that people can plan ahead and be able to find a space / know if they need to look somewhere else.
The booking link is here
**
(All 29 spaces in College booked and you can't get one?Report it online)
**
SUGGESTIONS FOR PRINT PURCHASES
Suggestions for print purchases may be made by completing the Library Support/Book Requests form in the online support facility or else by email to the College Librarian.
Students who need to request essential electronic books not currently available can do so via the University Library or their Faculty/Departmental/College Librarian. There are also a number of excellent links to aid study and research including –
Access to electronic resources such as e-books; e-journals; a wealth of databases;
Online form for requesting/recommending e-books;
Help for accessing electronic legal deposit publications which are normally only available at the UL/departmental libraries;
A virtual help-desk
All may be accessed here.
A generic guide to the College Library can be found here.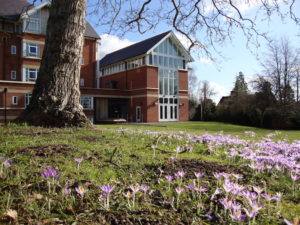 College Library Staff
Ms Cristina Burton, College Librarian